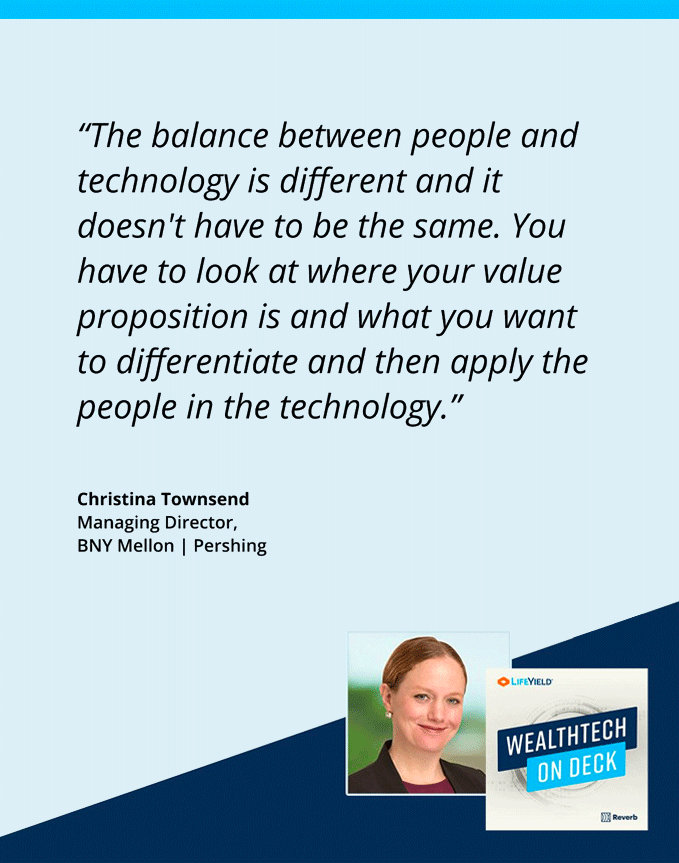 The Changing Relationship Between People and Tech with Christina Townsend
In this episode, Jack talks with Christina Townsend, Managing Director and Head of Relationship Management, Consulting, and Platform Strategy at BNY Mellon's Pershing.
Christina coaches RIA firms on how to make smart technology decisions and how to devise strategies to strengthen their relationships with investors. For more than two decades with Pershing, Christina was able to work directly with clients and was responsible for product management and implementation.
Christina talks with Jack about choosing what goes best in your tech stack, balancing the roles of people and tech in business, and the future of wealthtech.