Four major enhancements to the LifeYield Advantage Suite®
Today, we launched four new enhancements to the LifeYield Advantage Suite, including a new workflow for adding, editing and importing accounts. This new workflow drastically streamlines the previous one, saving time for advisors who want to quickly add, edit or import new accounts to the platform.
Account add, edit and import workflows
Watch the video below to see the new account upload and editing workflows.
Orion integration
Next, we added an integration with Orion. Advisors who use Orion can now seamlessly import all their account data from Orion into LifeYield.
You can access the Orion integration on the Integrations tab here:
Schwab integration
We also added single sign-on to our existing Schwab integration. Through single sign-on (SSO), advisors who custody their assets with Schwab can now access several related sections of the Schwab Advisor Center from the LifeYield user interface.
For advisors who have the Schwab integration turned on, you'll now find the Schwab Advisor Center logo throughout your LifeYield experience. Selecting the logo will prompt the SSO and redirect you to the appropriate page in the Schwab Advisor Center.
Here's what it will look like in LifeYield: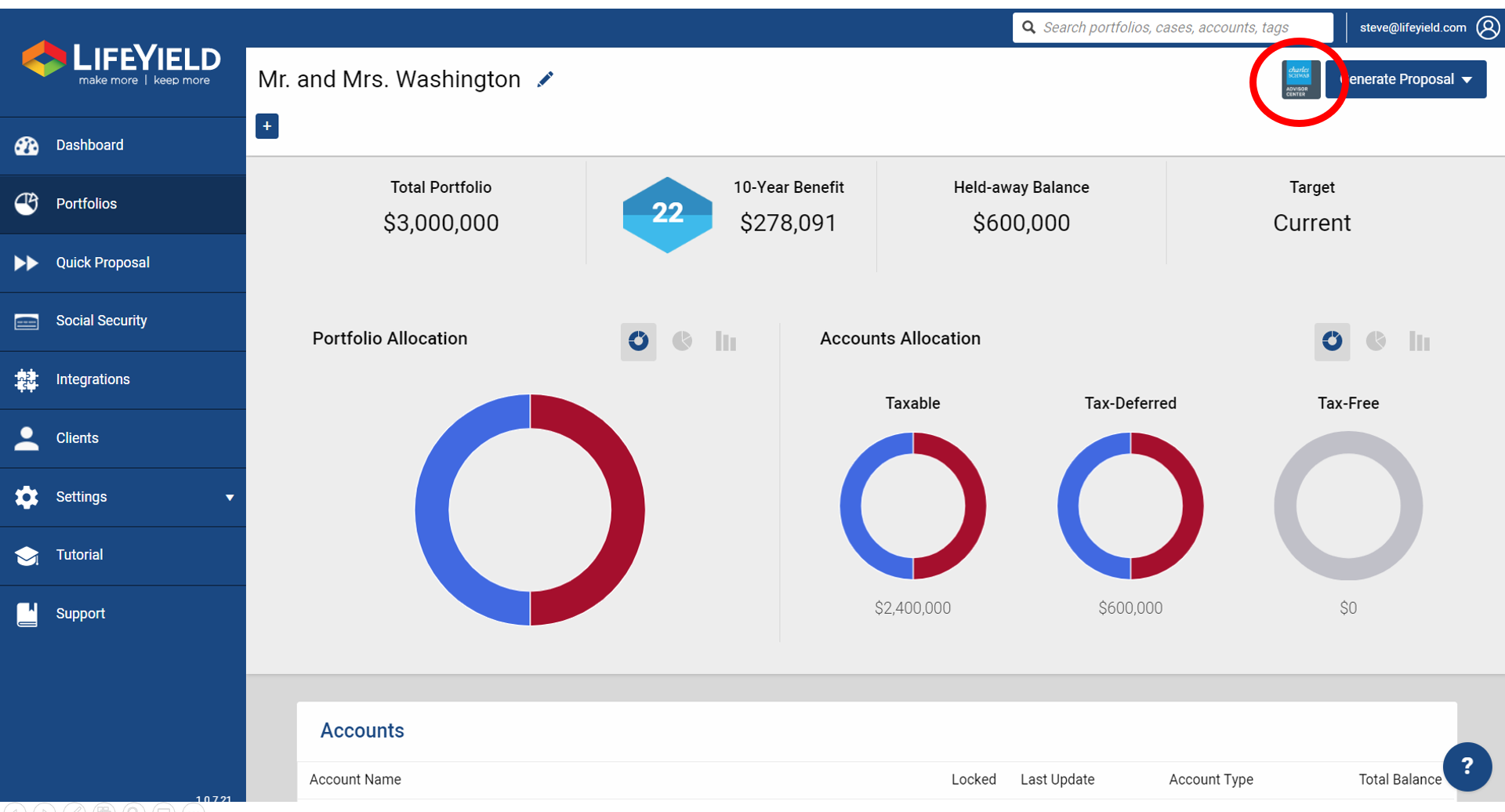 Two-factor authentication
Finally, we added optional two-factor authentication. You can opt in to this feature, which adds additional security to your account by sending a unique code to your email each time you log in to the LifeYield app.
To turn this feature on, click your email address in the top right corner of the app and select "Profile". You'll be taken to this screen, where you can toggle the two factor authentication on or off.
To get started with these integrations, log in to your LifeYield account here.
Monthly insights from our Chief Growth Officer, Jack Sharry
Get exclusive insights and interviews from around the industry